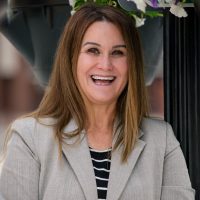 EmailType
Economic Recovery and Resiliency Coordinator
Diane Sheridan
Diane Sheridan is the Economic Recovery & Resiliency Plan Coordinator at NEFCO. Diane is responsible for facilitating regional economic recovery and resiliency planning efforts in the NEFCO region. Diane and the NEFCO team can provide technical assistance on regional economic development projects and grant applications, particularly through U.S. Economic Development Administration (EDA) programs.
Diane has over 20 years of public sector experience in planning, community and economic development, as well as grant writing and administration. Diane has a Master's Degree in Public Administration and a Bachelor's Degree in Political Science from The University of Akron.  Diane has been with NEFCO since October 2020.
Contact Diane or call (330) 643-5041 for more information about NEFCO's regional economic development planning efforts or for assistance on projects and grant applications.