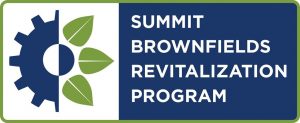 What are Brownfields?
Specific examples of sites that could qualify as brownfields include abandoned gas stations, old factory and mill complexes, foundries, junkyards, mine-scarred lands, and other under-utilized or abandoned properties.
What is an Assessment?
An assessment is an investigation of the brownfield property. A Phase I Environmental Site Assessment (ESA) involves a review of public records, a site inspection, and interviews with owners, occupants, neighbors, and local government officials to determine the history of the property. If a Phase I ESA identifies potential site contamination, a Phase II may be needed. In a Phase II ESA, the environmental firm will collect samples for laboratory analysis to confirm the presence of hazardous materials on-site. NEFCO's program did not provide funds to clean up a brownfield.
What was NEFCO's Role?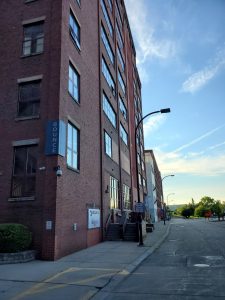 NEFCO was the lead recipient of two Brownfield Coalition Assessment Grants through the U.S. Environmental Protection Agency (EPA). Federal grant funds were distributed for Phase I and II Environmental Site Assessments, Remedial Action Plan from 2012-2018.
NEFCO wrote and managed the grants with assistance from the Development Finance Authority of Summit County, Summit County Public Health, Coalition members, and the Brownfields Technical Advisory Committee.
Who could apply for Assessment Grants?
When grant funds were available, local governments, non-profit organizations, businesses, private landowners, and developers in Summit County could participate in the program.  Properties characterized by contamination caused or contributed by the current owner were not eligible for a grant.  The owner/applicant of a site could not be delinquent on real or personal property taxes, fees, assessments, or other charges owed to the County or local jurisdiction. Currently, NEFCO has no grant funds to continue this program.
Available Brownfield Funding
Through a $500 million investment, Ohio will support key community revitalization and brownfield remediation efforts. Grant funds will be utilized to support remediation, building demolition, and site renovation to revitalize neighborhoods and improve sites for future development.
The Ohio Brownfield Fund is a collection of funding sources that can be used to help plan, assess and remediate brownfields throughout the state.  Grant guidelines are expected before the end of 2021. To learn more about brownfield funding and eligibility please visit: