Summary
The Little Cuyahoga River is a 17.4 mile long tributary to the Cuyahoga River.  It is located in southeast Summit County and southwest Portage County.  The 61.7 square mile watershed drains portions of the City of Akron, City of Tallmadge, Springfield Township, Village of Lakemore, Village of Mogadore, Brimfield Township, Suffield Township, and Randolph Township.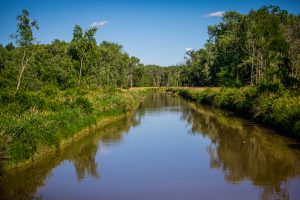 The Little Cuyahoga River is an urban stream currently not meeting state water quality standards for biological and recreational uses.  The Ohio Environmental Protection Agency (Ohio EPA) identified several reasons for poor water quality in the 2003 Total Maximum Daily Load (TMDL) study including marginal habitat, poor substrate, minimal riparian quality, bank erosion, and legacy sediment pollution from past manufacturing.  However, the overriding reason for poor water quality was the combined sewer overflows (CSOs) from the City of Akron.
Significant investments have been made or are planned for the Little Cuyahoga River; however, there is not a comprehensive plan in place that looks at the needs of the entire watershed.  A watershed scaled plan to address water quality issues would enhance these already planned efforts in the basin and result in the development of additional water quality improvement projects.  A watershed plan can also improve funding opportunities since many water quality grants and programs are tied to watershed planning efforts.  Click here for the Ohio's Balanced Growth Program Website.
Little Cuyahoga River Watershed Action Plan - Phase I Preliminary Report
Purpose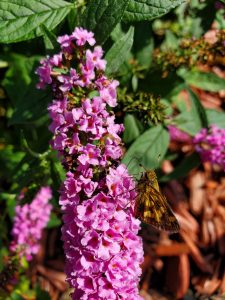 The purpose of the Little Cuyahoga River Action Plan Phase I was to conduct a preliminary analysis on the watershed to determine if a full-scale watershed plan is warranted and feasible.  NEFCO's Phase I efforts resulted in a summary of the current water quality conditions; investigation of past and future water quality improvement work; completion of basic watershed mapping; analysis of the watershed's land uses and impervious areas; and the convening of a public meeting to discuss NEFCO's finding and future watershed planning needs.